Our Team
Founded in Tucson, AZ in 1996 and now operating from all across the world, Running With Scissors is an independent video game studio that develops and publishes outrageous games just for the hell of it. Our goal is to make action-packed games which are fun, funny and possibly even politically correct. Our games feature wonderfully excessive amounts of violence, however we are not in favor of real life violence and believe it's a hell of a lot better to act out your frustrations in video games rather than against your fellow man.
Mike Jaret-Schachter
Chief Bidet Officer
MikeJ started at RWS in 2001 a few years after meeting Vince while he was in High School. He basically does nothing all the time, and thats why we love him so much! MikeJ lives for the bidet….so if you have any questions about clean buttholes, hit him up! 
Jon Merchant
VP of Development
Jon started with RWS in 2005 after creating the amazing POSTAL 2 mod Eternal Damnation. He has helped put the RWS team back together to create POSTAL 2 Paradise Lost, POSTAL Redux and POSTAL 4! He also is a staunch anti-bidet supporter which has caused quite the rift among the RWS top brass! 
Josh Leichliter
Art Director
Josh was with RWS for the development of POSTAL 2, Apocalypse Weekend and POSTAL III. He then seasoned himself around the industry by touching all the 3D artist penises around the world and is now back in full force art directing POSTAL 4: No Regerts….so if you think it looks like shit….thank Josh! 
Marcin Trybus
Associate Producer
Marcin used to hang out, outside the RWS office dressed in nothing but a banana hammock and a red boa. He would offer $5 rim jobs to the team until we finally gave him some work. He now lives in Warsaw and plays the washboard in a busker band.
Bob Richardson
Lead Level Designer
Bob started out modding/hosting MP servers, before helping push Steam Greenlight campaign. Officially joining RWS shortly after it's success. Helping create POSTAL 2 Paradise Lost, POSTAL Redux and POSTAL 4!.
Andy Faecke
Lead 2D Artist
Andy started with RWS during the development of Paradise Lost. He blew all of our minds and loads with his great drawings. He is now in charge of all the sexual innuendos for all business names within POSTAL, so if you are offended with them…you know who to blame!
Rikki D'Angelo
Lead Designer
Rikki (AKA Marphy Black) is a shitposter who ended up working with RWS from the now defunct Facepunch forums. He then went on to lead the design for Paradise Lost and POSTAL Redux. He still shit posts over at
https://knockout.chat/
, and still works for RWS in a lead design role in POSTAL 4.
Once a shitposter, always a shitposter.
Lana Foltz
Sr Programmer
Lana, our resident trans coder, has been programming silly shit for POSTAL 2 since the early days. You may know her work as she created the much beloved "A Week in Paradise" Mod, as well as the "AirMail" Share The Pain mod. She started fixing all the crap RWS shit out around the time we got POSTAL 2 on Steam in 2012 and has been with us ever since! She is a fervent cat lover and owner (with her 2 cats)…and even she loves to put cats on the end of guns in POSTAL 2!
Gordon Cheng
Programmer
Gordon has been with RWS since the Paradise Lost days and is the guy that makes all the weapons. SO when you are senselessly murdering citizens of Edensin, you can thank Gordon for all that fun. He is also an avid swag collector…so any spare parts you got at home, send em on over to Gordon! 
Hemingway Gagnon
Lead 3D Artist
Hemingway came to RWS out of the Great White North of Canada. Were we keen on letting a degen from upcountry on to the team? Once we knew that he brewed his own mangravy for his homemade poutine and ate it exclusively with his legions of cats, WE WERE SOLD. This habs love for cats is almost as genuine as any member of RWS needs to be…..HE ALSO IS A MAN OF THE BIDET…..MikeJ is proud! 
Nick Pilshikov
Programmer
Nick started out modding Postal 2 and was always dreaming about a coop mode for years until he finally made one by himself… Well you know, MikeJ just asked me to write this up, so yeah, basically I have done a lot of stuff for P2 modding community, such as driveable cars (Project Marica), multiplayer mods (NicksCoop), total-conversion (Happy Night) and so on. And now I'm making Postal 4……the real thing!
Erik Rossik
Programmer
Erik began working for RWS long before RWS, themselves, knew about it.
Francisco García
Level Designer
Fran joined up with RWS during development of Paradise Lost and also worked on Redux and POSTAL 4. He works, sleeps and games highly intoxicated (we know because we can smell him clear across the Atlantic) and he has an extremely unhealthy obsession with Neil Breen films…..
Michele Bellone
Animator
Michele is an animal lover with a modding background and has been with RWS since Paradise Lost. He found his calling in life by animating all of the horrible things you can do with cats in our games.
Pedro Santos
Community Manager/QA/2D Artist
Pedro from Portugal LOOOOOOOOVES the cock….and that's why we love him! 
Matthieu Gouault
3D Artist
Matt came to us from the land of school girls, Japan, by way of France (HAW HAW). He loves a smooth buttered baguette in his mouth, and a couple of freshly baked croissants in each hand. He also can 3D model a dildo with the best of em…..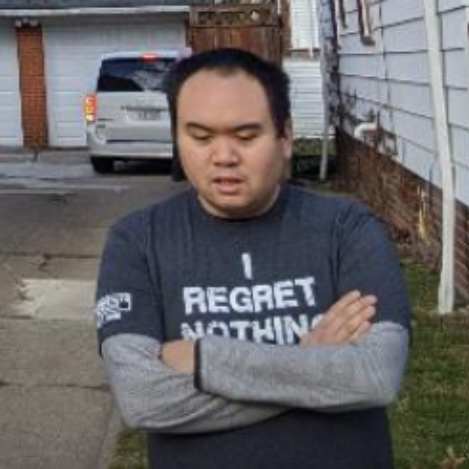 Robert Medrano
Sound Designer
Rob is a newcomer to RWS, joining in on Postal 4. He is a newer sound designer with some indie experience.  When he is not hearing the voices of the damned in his head he is making them come to life. Not even he knows whether or not the voices/sounds he records are his or ones of his victims…
Sunny Aga
3D Artist
Sunny started doing 3D art 10 years ago because he has no life what so ever! He ONLY plays video games! He hardly eats, he hardly sleeps, and he hardly shits! The shitting problem is mostly due to his MSG exclusive diet, and yes that is exactly what it sounds like. He recently joined the RWS team, and despite him being 8700 miles from Arizona, we can smell his MSG farts….but his 3D art is so damn good we shall keep him anyway!
Walter K
3D Artist
Walter is the latest lunatic to join the ranks of RWS' art team. The man can draw, the man can drink, the man can skeet! Who's next?
Susana Lopez
2D Artist
Susana comes to us from south of the border in Mexico. She is an architecture student that happens to have some asombrosa drawing skills. She has modeled her entire life after the movie Coco but instead of making art for something amazing like Disney, she's slumming it at her first professional job with RWS.
Michael Stopa
Programmer
A trailer park scholar and energy drink junkie, this other Michael is convinced the art of writing games is dying in a fire and wants to be right there pouring on more gasoline. We found him wandering the desert holding a cardboard sign saying "will debug for clout" with some milky substance dripping down his neck!
Oli Curtis
Level Designer
Maybe the biggest cunt we've ever hired, Oli is as white trash as they come…he TRULY enjoys watching cars drive in a circle……ya…….
Sebastien Picard-Marois
3D Artist
Sebastien came to us from a lovely maple syrup farm north of Laval. He spent his days syphoning all of that sweet tree jizz and his nights making 3D models of Canada Gooses. His love for syrup and art is only second to his love for Celine Dion.
Nathan Ayres
Animator
Nathan is a seasoned vet of the Black Mesa variety. In fact the reason the game took 15 years is because of his ass! Hes has a family in Kentucky, but his prize in live is his Chinchilla….pretty sure he cuddles that little Squib! This man is NOT a console gamer…he is the definition of PC MASTER RACE…..
Nicolas Bucco
Level Designer
This strapping young Canuck, HATES cats so much that he joined the RWS solely to help us create more ways to kill them. He used to be a musician, but now he's a gamer…what a waste of musical talent! He also thinks he cooks a good pizza cuz he's "Italian" because his last name is Bucco, can't fool us Nic, we know you're French!
Josh (Fudge) Packard
Sound/Music Designer
Josh makes sound….he also makes music…..he also thinks he's fuckin hilarious (he is not). His name is so damn close to our most beloved POSTAL Fudge Pack that we had to hire the Fudge Packard! He also aspires to jerk off everyone's ear holes with his jams! 
Ben Seckeler (Fetus)
Programmer
Ben the fetus, is a young high school boy that was thrown into child labor by his mother who met MikeJ at a gala (he was hitting on her of course). Turns out Ben did some game industry programming that was so good he had a published product on Steam….JUST OUR FUCKIN LUCK!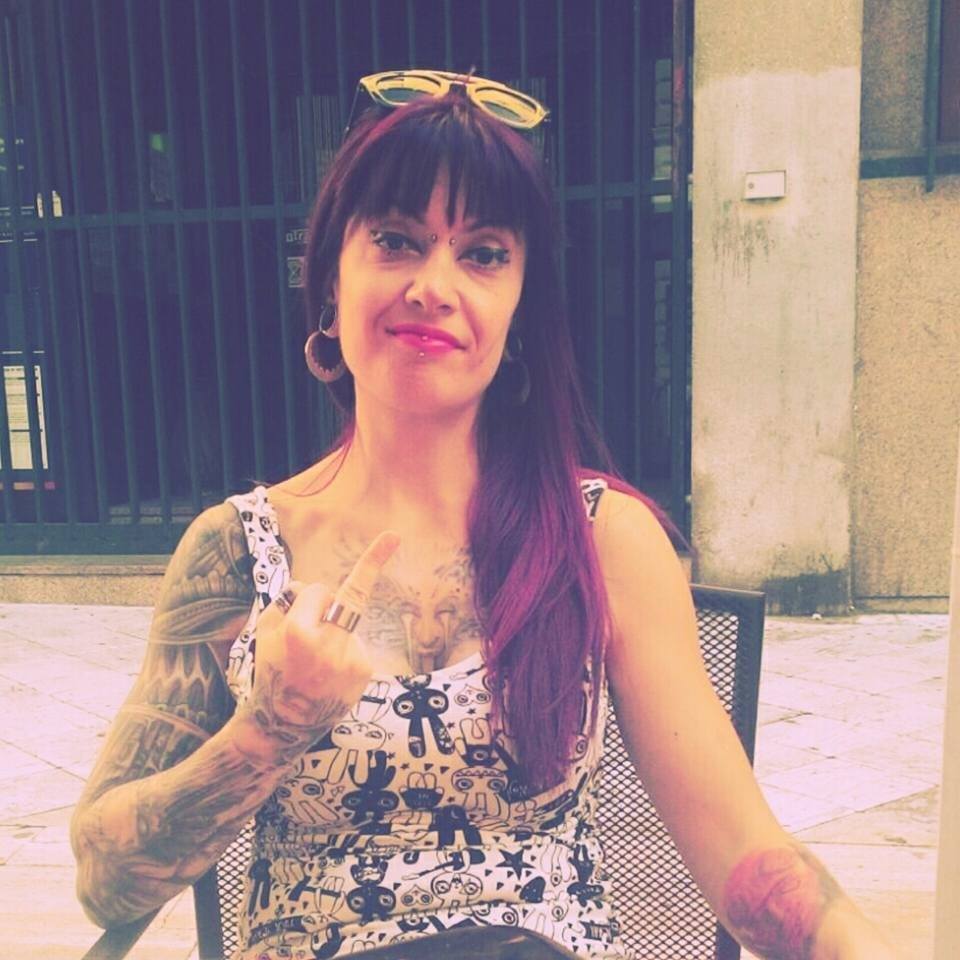 Laura Nardoni
2D Artist
Laura felt a deep desire to work with the bidet man himself, MikeJ, as she also has a squeaky clean asshole! She also happens to draw well, and looks good in photos, so we threw her a giant krotchy bone and brought her onto the team!